WHO WE ARE
---
Our company is about relationships – the ones we have with each other, with our customers, with our suppliers and with our community. Over the years, we have developed strong partnerships with some of the top chefs in Banff and Canmore. We strive to make healthy, delicious food.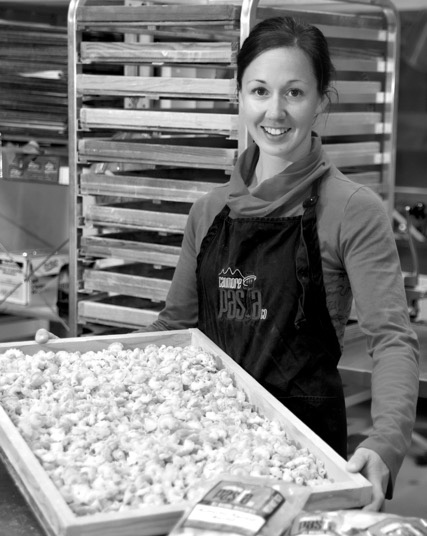 MEGHAN BRYANT
Canmore Pasta Company owner Meghan Bryant is a busy mom with three kids. And like many families in Canmore, hers is a crew of adventurers. In the summer, you can find the Bryants on backpacking trips and rafting expeditions. In the winter, they're really into skiing. It's about embracing the mountain lifestyle. And that means working hard and playing hard. And of course, eating well.
Bryant herself grew up on a farm in Alberta, but she has always had a passion for food. "I love food and I love to cook," Bryant says. "It blends the left and the right brain. I get to be creative, which I love." She's committed to using fresh and real ingredients to make food that is full of goodness and easy to prepare. It's real food. Bryant's team is made up of passionate foodies.
Vero
Canmore Pasta Company's manager Vero loves food and is always creating new recipes. Vero's a chef who lived in France and worked at a cheese market. That's where she developed a commitment to market-sourced fresh produce. Her recipe for chicken pesto ravioli is amazing!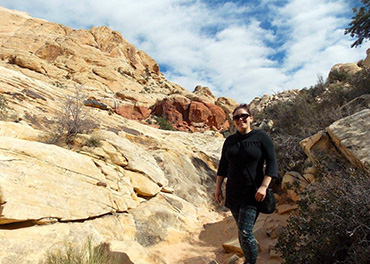 WHO WE WORK WITH
---
For local chefs, using Canmore Pasta Company's products is as close to making it in house as they can get.
"I love people telling me what they do with the pasta," Bryant says. "People get really creative and have fun."
Here are some of the ways Bow Valley top chefs serve our delicious and all-natural pasta:
---